Careers.
Made at Welcome Break
It's down to our amazing teams that 80 million customers a year enjoy a welcome break from the road. And we make sure everyone knows they are a valued part of the business.

Work with us and you'll find we listen to you, tailor training to your needs and reward you for the dedication you put into your career with us.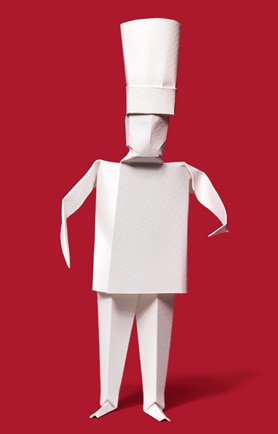 Training and progression
Reward and recognition
Applying for a job
We'll invest in you
If we offer you a position at Welcome Break, we'll be doing far more than that. We'll give you the chance to have a great career that could take you anywhere in our business. We promote people based on merit and if you show us ambition we'll invest in those dreams with excellent training and development programmes.
On Boarding
At each level you'll go through an on boarding process that is specific to your role. We'll ensure that it's a blended learning experience by using different ways to train you, whether it's one of our amazing on site team trainers, learning management system or JAM.
Foundations training
Foundations is exactly what it says: we're giving you the essential training and knowledge that you need in order to succeed in your role. Foundations is made up of Welcome Break technical skills and Brand specific training.
Up Skill Academy
Have you ever wanted to stay in your role but continue to learn about your role or even try something new? Well, up skill academy offers you the opportunity to do just that. Assign the learning yourself and then work though it at your own pace.
Future Site Leadership Programmes
Through a structured conversation with your line manger, each of you will be able to identify what that next step is; we don't expect you to stay in the same role forever. Whatever you want to do it couldn't be easier. Get on to one of your Future Leadership programmes. They have been designed to get you ready for the next move! You assign it, you complete it and we support, encourage, and mentor you to succeed.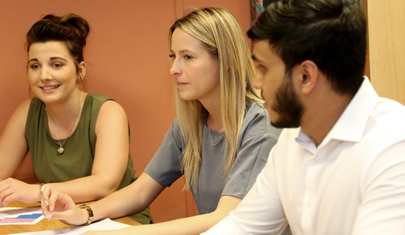 'We provide a superb onboarding process where your first day in the business will be spent with a Welcome Wednesday Ambassador who will welcome you to our business. Once you've learnt about Welcome Break we will then help you to learn the brand or department you will work in. Then, if you want a career at Welcome Break, we'll give you a tailored development programme and Personal Development Plan relevant to your needs. With so many brands under one roof your career can literally be Made at Welcome Break.' Alexandra Walker, Head of Organisational Talent
Generous benefits, great rewards
All roles here come with a great package that includes at least 28 days' holiday and enrolment into our pension scheme. We pay the national living wage, irrespective of age, and you'll also benefit from subsidised meals and large discounts in our sites and hotels. Good performance is recognised too through reward schemes.

All roles here come with a great package that includes:
Competitive number of paid holiday days which increase at service increments
Contributory pension after 3 months
Free car parking
Subsidised meals on shift
Free soft drinks / coffee and tea on shift
Discounts on food and retail at all Welcome Break sites for you and your family when
you travel - between 15 - 70%
Our own discount scheme, mywelcomebreak, offering exclusive savings on shopping and
services at high street stores and online
Hotel stays for employees with 50% off room rate
30% off hotel stays for your family and friends
Refer-a-friend incentives
Full sick pay (up to 14 weeks)
Peer to peer recognition schemes
Uniform provided for many roles
On boarding programme specific to your chosen role
Structured career path
Training for your personal and professional development
Maternity and paternity leave
Flexible working
Performance related pay
Shoes for crews - discounted safety shoes
Additional role specific benefits
'I love the peer to peer recognition we have in Welcome Break. I was nominated for helping others out which was great in itself, then I won a prize too!' Joanna, Shell Forecourt Assistant Manager, Keele
Some hints and tips when you apply
What we're always looking for from candidates is people who can work as an individual and as part of a team. So when you apply please let us know about any experience you have of teamwork and of personal initiative. If you can show how you've delivered or improved customer service yourself, that would be great too. Good luck!
Join our talent pool
Opportunities are always coming up for the right people at Welcome Break – and if you join our talent pool you'll be one of the first to know about them. Just click the button and tell us a little about yourself and what you're looking for.