Children in Need - over £2 million raised!
Welcome Break are proud supporters of BBC Children in Need.

Through onsite fundraising and special events like our November Children in Need talent show we have raised more than £2,000,000 to help disadvantaged children and young people across the UK.

It's a great example of how we encourage our people to work together to achieve the remarkable - and we have big plans for the year ahead.
£750,000
'Having seen where some of the money is spent has spurred me on to raise as much as I can.' Sam, Site Operations Manager, Peartree
Make new friends
Work with us and you'll find we're not just welcoming people but people who want you to succeed and be happy at work.
To help you make new friends we organise social and fundraising events throughout the year. These include our summer ball and annual football tournament. Everyone is welcome, because we all work together, for each other.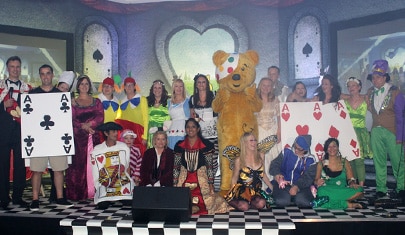 Learning by listening
We're always trying to improve, so we listen carefully to what you have to say.

JAM is key to this. It's our internal social network where you can share your thoughts and ideas and get to know other employees.

Then there's Drive. This is where you'll find online and other training courses we offer to progress your career with us.
Drive - taking your career forward
Drive is where you create your personal profile as a Welcome Break employee - and take advantage of the many training courses we offer. As your profile grows with the new skills you've learnt, we'll be better able to identify you as the right candidate when exciting new opportunities arise at Welcome Break.
Use Drive to:
Keep your personal details up-to-date
Check and track your training
Apply for internal vacancies
Access information and reports
Claim exclusive employee discounts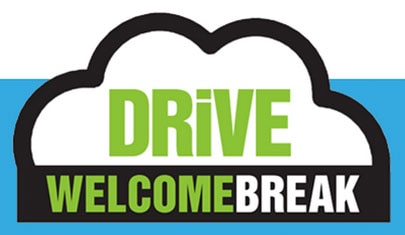 'Drive is great as it shows exactly what I need to do to get ahead - and how Welcome Break can help me.' Magda, Unit Business Manager
Gordano
JAM - spreading the word
JAM is there to make sure you feel a big part of the Welcome Break world. It's our own social media site where you can write a blog, share thoughts, photos and videos, ask other employees about what their jobs are like and find all the latest Welcome Break news.
Use JAM to:
Follow your team mates and manager
Find information and updates about your job
Write blogs or posts
Find out about extra employee savings
Join in discussions and help us improve Welcome Break
'When the brand is rolling out new information JAM is a brilliant way to keep everyone involved in the loop.' Lee, Head of Catering
Welcome Break Support Centre